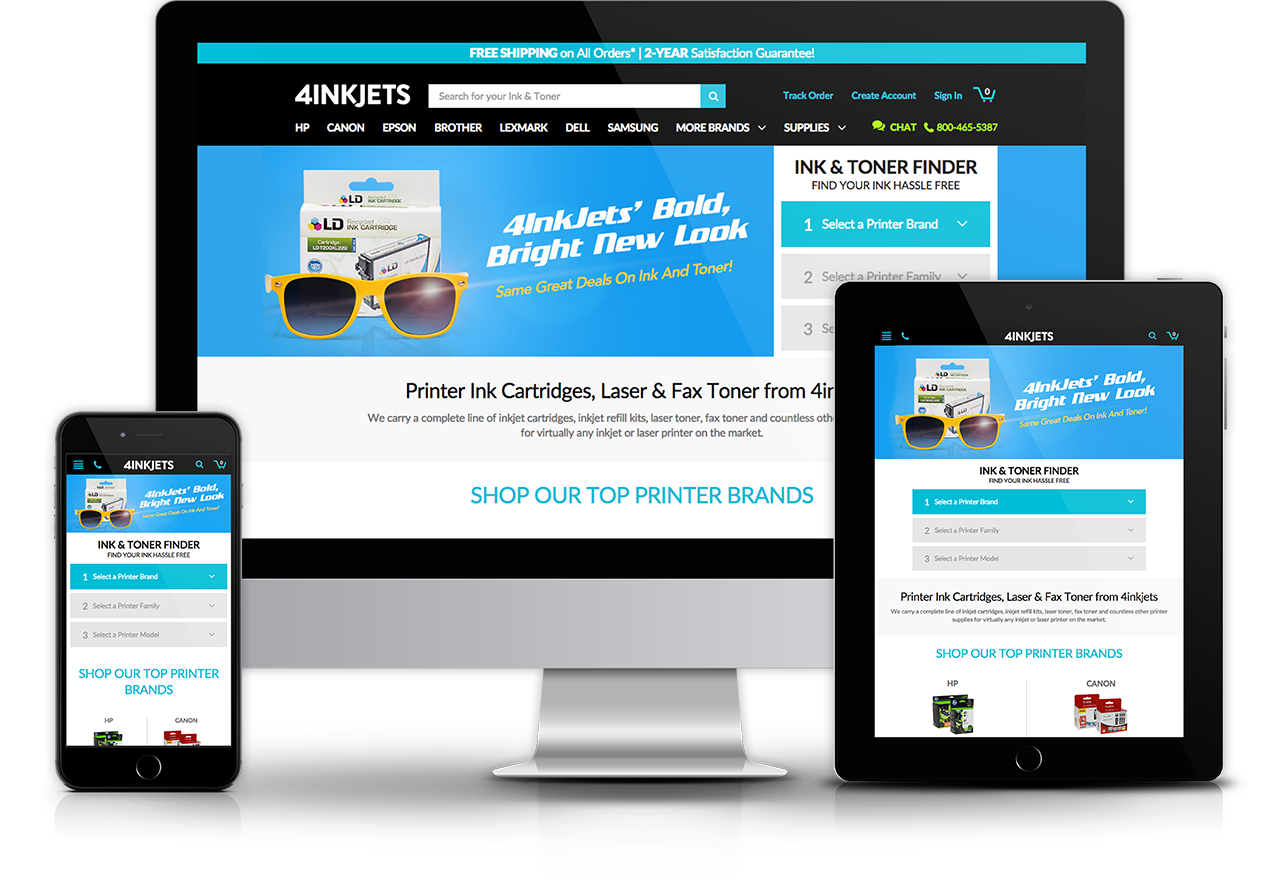 Ecommerce Responsive Website ReDesign
For over 15 years 4inkjets has been the go-to ecommerce website for affordably priced, high quality printer supplies.
With over three million customer visits each year looking to find product faster and easier on both mobile and tablet,
the site had become outdated. The other challenge was how to make the buying experience of an unexciting but essential product more appealing.
The result was a customized, responsive ecommerce design with a bold impactful look that now has a clear branded identity. Keeping the user in mind, we cut out the clutter that many sites in the printer industry typically have.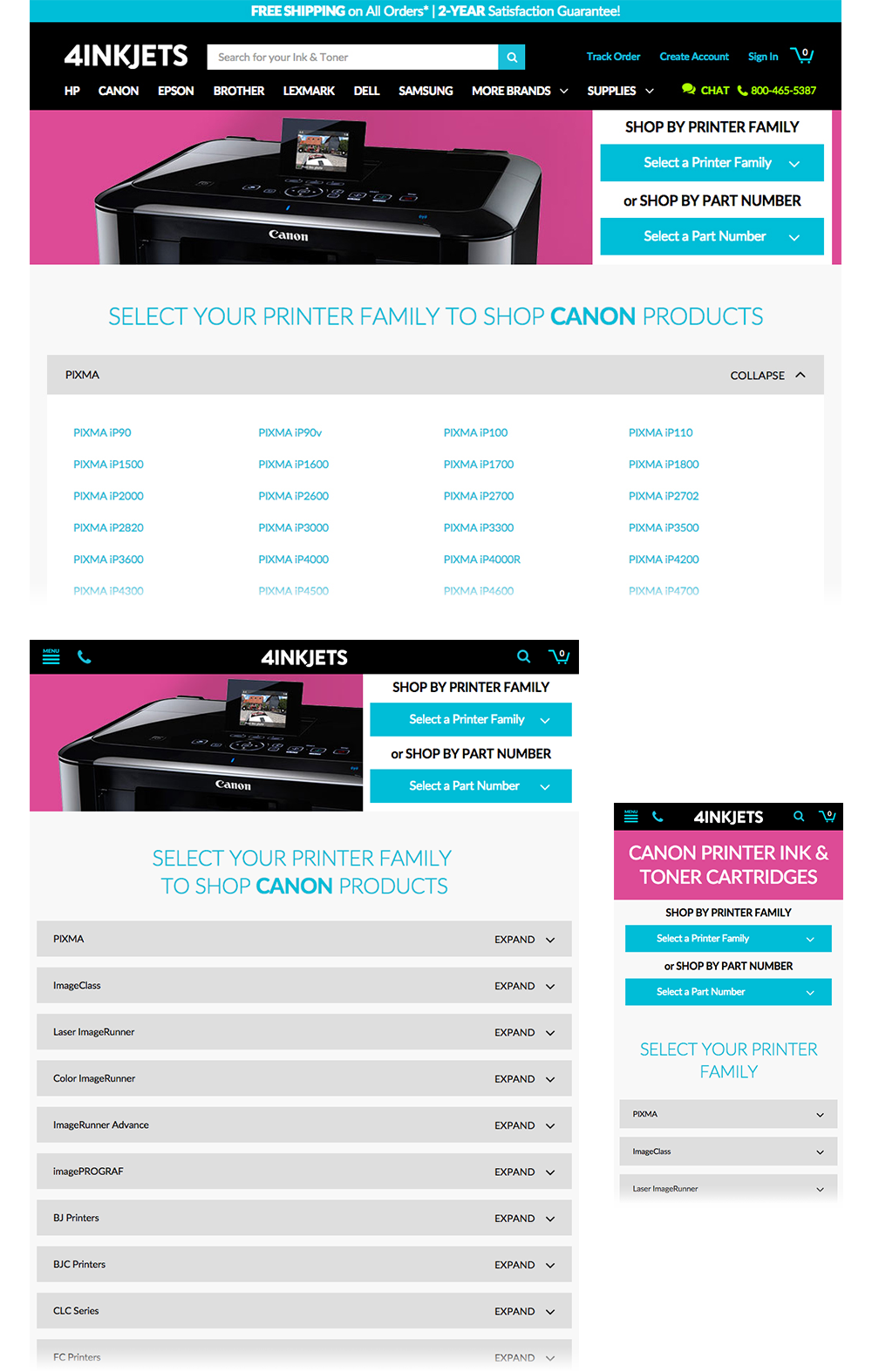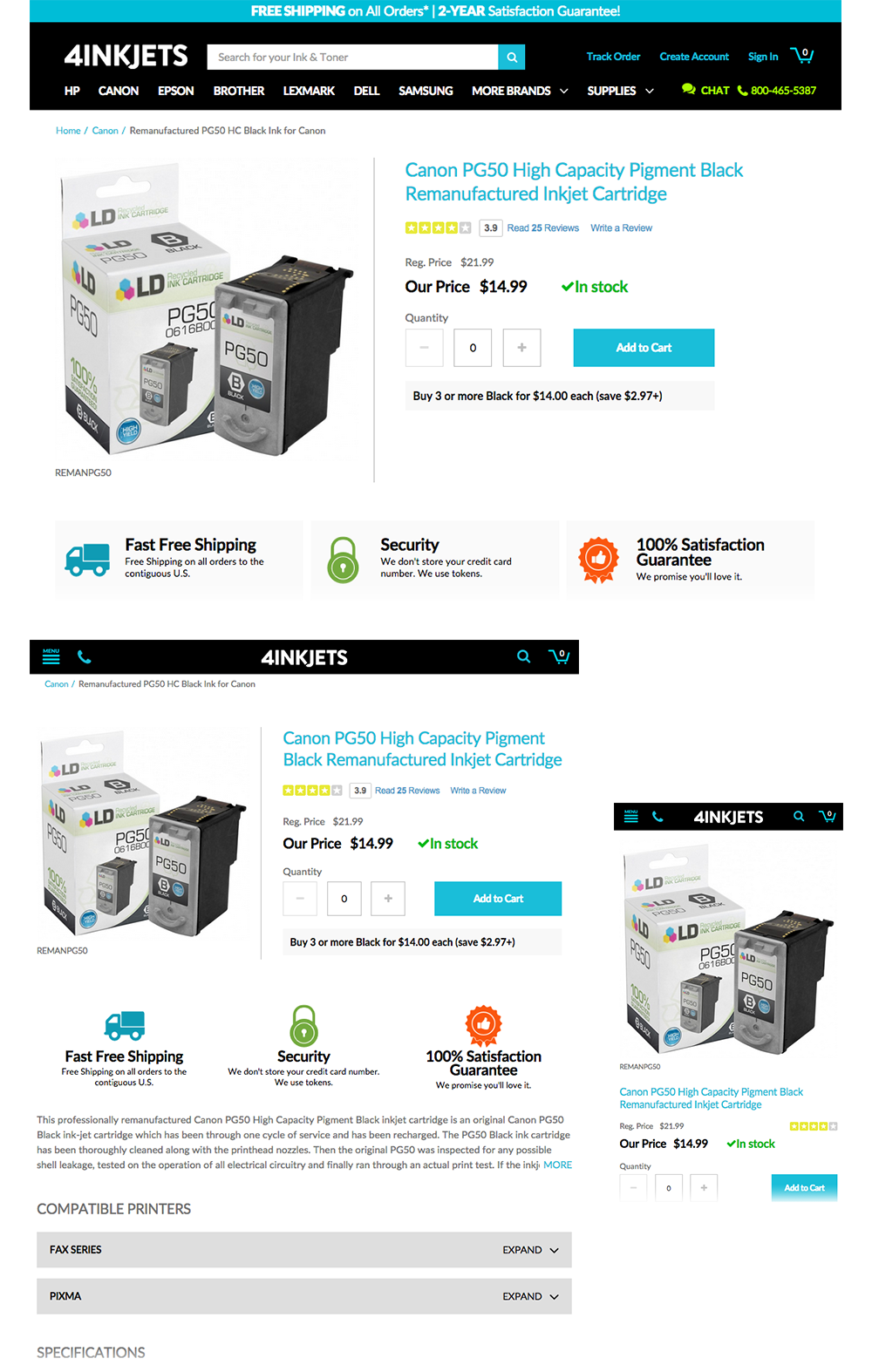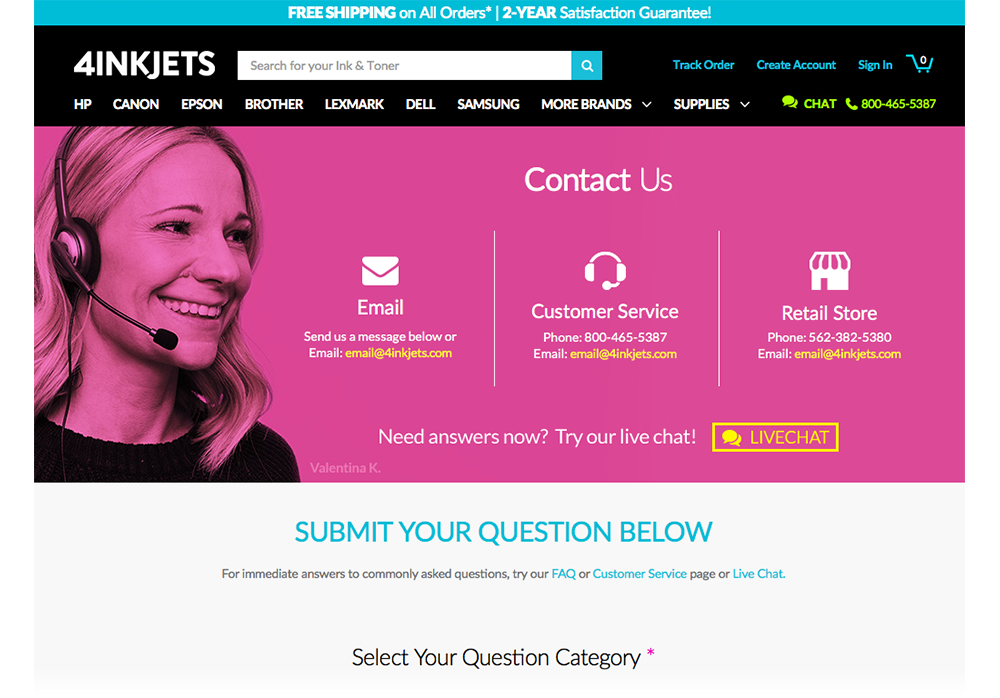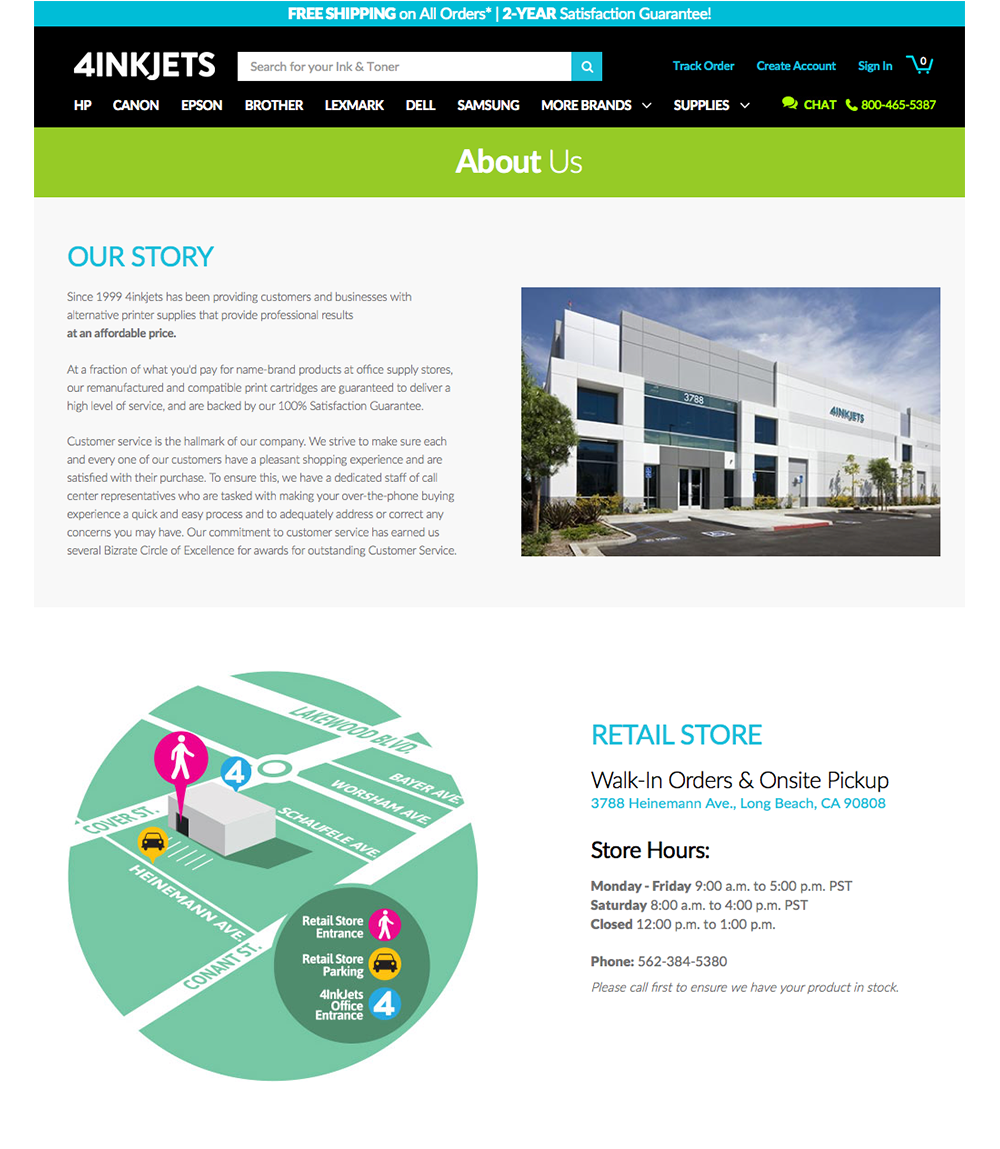 Creative Direction:

Fred Machuca


User Experience Design:

Christine McKinnon


Art Direction:

Greg Favro, Lilia Yermakova


Visual Design:

Ricky Ostendi, Luis Pena


Front End Development:

Gary Longwith, Matisse Laurel
Back End Development:
Production: Luis Pena


Project Management:

I-Born Scott