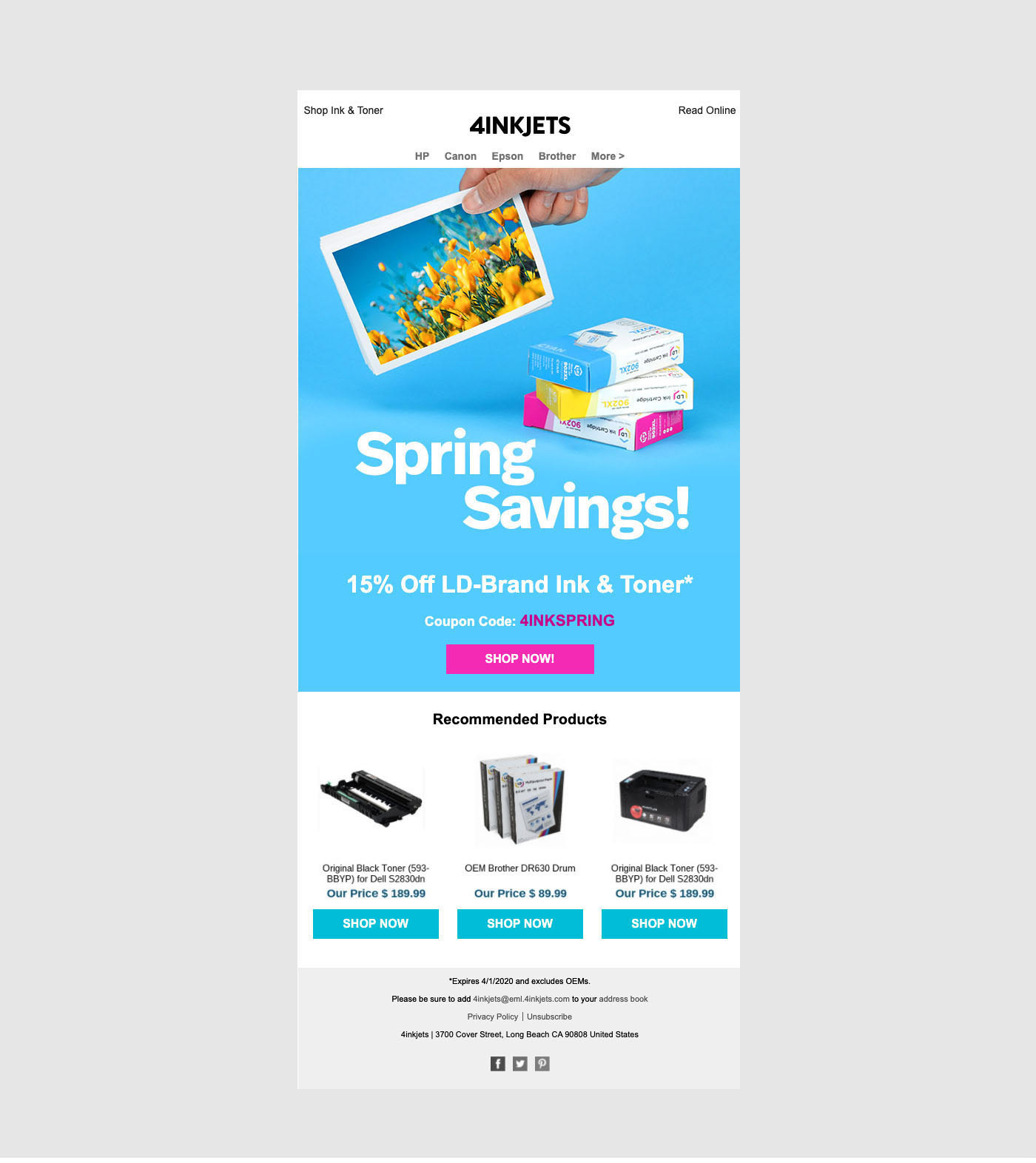 4inkjets digital marketing strategy and creative content - emails, landing pages, banners
• 4inkjets is an ecommerce retailer of printer and office supplies.
• Research competitive landscape and looked for opportunities to stand out.
• Developed concept that would relate to the customer and engage. 
• Focused on quality photography and uncluttered messaging.
• Increased retention rates and positive customer comments.